Written by Merlijn Broersma 03 May 2018
What are stock photos?
Stock photos are professional photographs of common places, such as landmarks and nature, but also of food, events, and people. These photos are sold on a royalty-free basis, which means that they can be used and reused for commercial design. On average, the price for a stock photo varies between 20 cents and 5 euros. Because many news blogs, companies, and social media pages require such photos as added content, the companies that sell these photos will always remain. Moreover, the companies that sell these stock photos are always cheaper than professional photographers. 
But what about free stock photos?
Luckily there are people, organizations, artists, and studios – our heroes who bring color to the world – that offer stock photos without any license restrictions for free! Meet our heroes in our list of the 14 best websites for free stock photos below.
Burst Shopify
Sadly, even charity organizations like free stock photo websites need money to stay online and maintain their service. Most organizations ask for donations from their users, but Burst is an organization that is funded by the open-source CMS company Shopify. Cheers to Shopify for supporting this service!
Visit Burst Shopify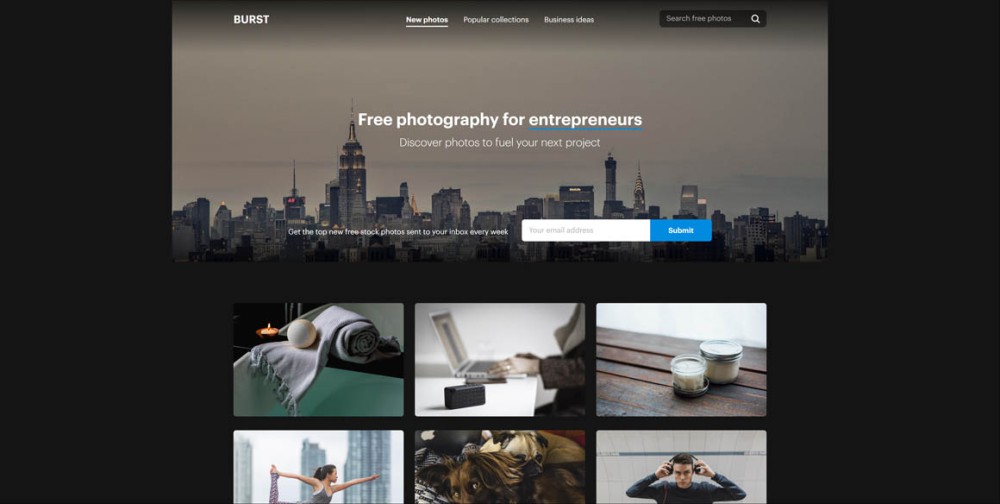 Death to stock
Death to Stock (DTS) maintains a slightly different approach: Death To Stock offers daily and monthly photo packages to their users that are sent directly to their inbox. To get access to their complete stock of photos you will need a premium account.
Visit Death to Stock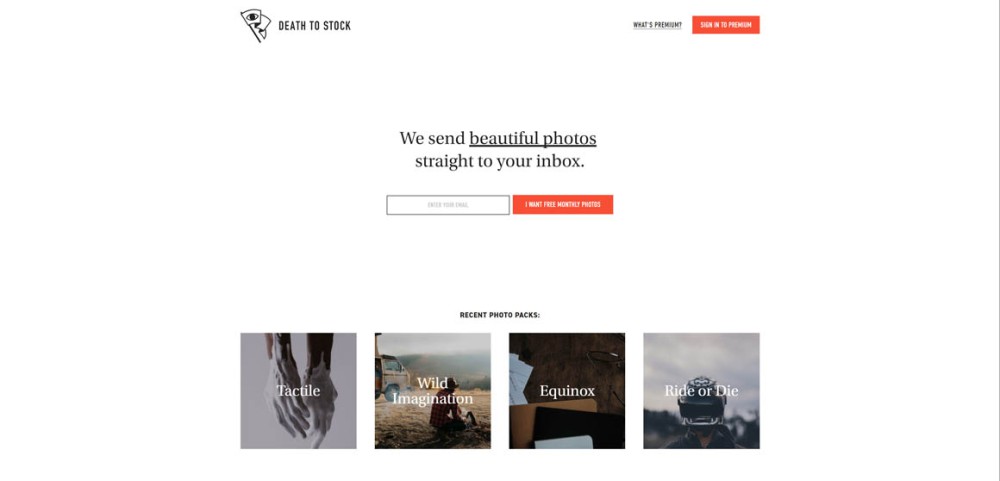 Epicantus
Photographer Daria offers free to use original photography through her Tumblr page "Epicantus"; this stock photo source is maintained by only one artist! Many thanks to the benevolent Daria for that!
Visit Epicantus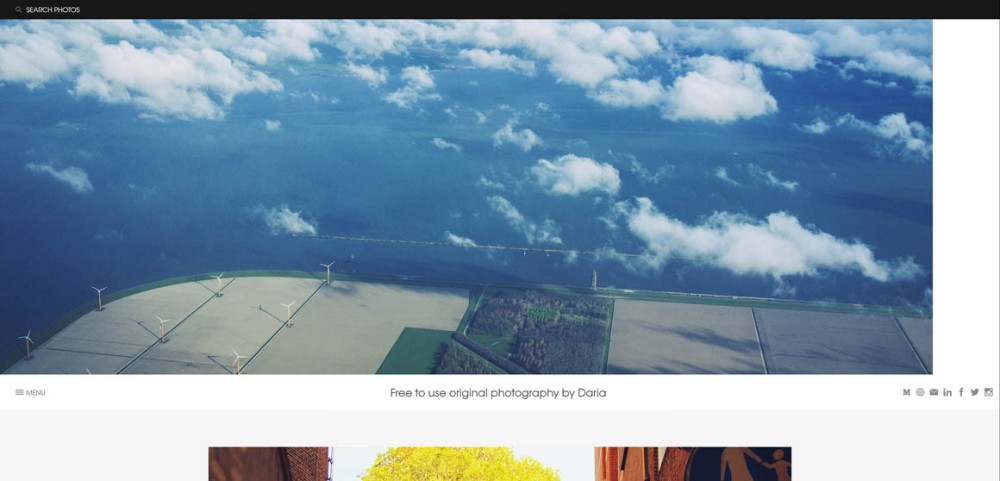 Foodiesfeed
Are you managing a (fast-food) restaurant, a cafeteria, or a bakery? Then Foodiesfeed is the perfect website for you! Specialized in food stock photos, Foodiesfeed offers a large spectrum of photos that are free to download. They even have an awesome feature that allows you to download all 1000+ photos at once!
Visit Foodiesfeed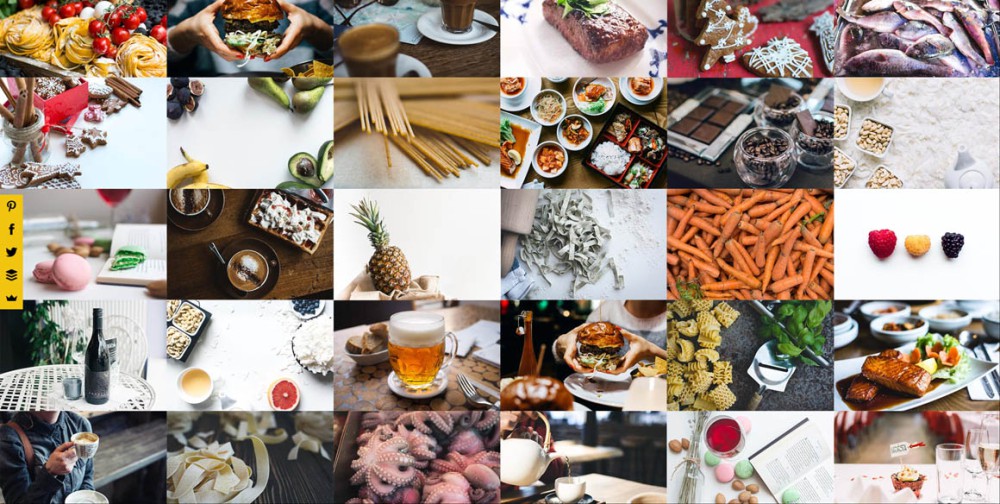 Freephotos.cc
With over 100 photo categories, freephotos.cc is definitely a source worth checking out.
Visit Freephotos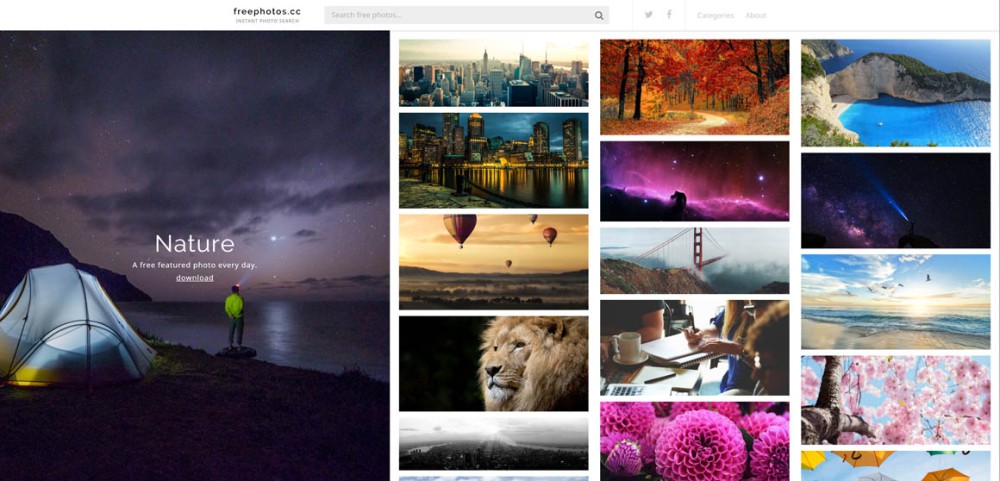 Gratisography
Gratisography offers free high-resolution pictures that can be used for personal and commercial projects. All credits for the photos go to Ryan McGuire who makes sure that new awesome pictures are added on a weekly basis.
Visit Gratisography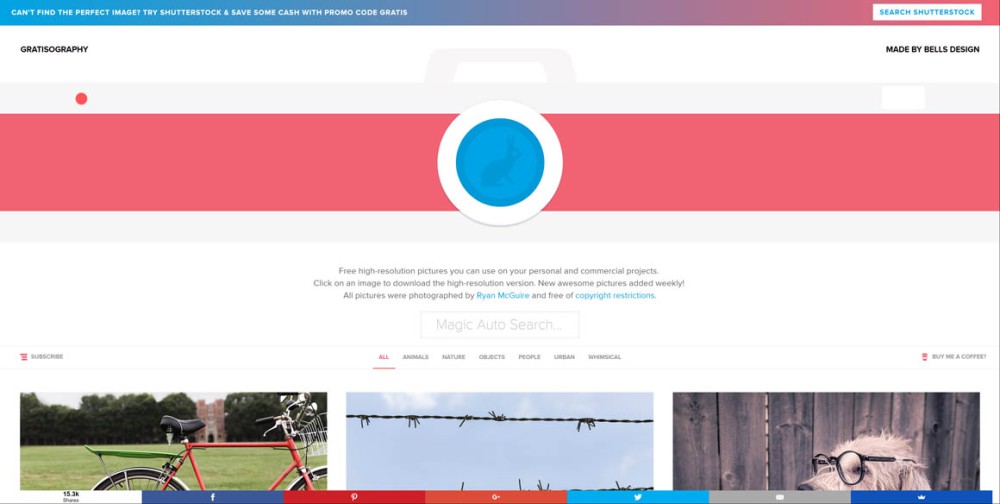 Kaboompics
Kaboompics 2.0 recently launched a new website with a layout that is easier to navigate. In addition, it now includes new features such as the "color scheme filtering," and a search engine that allows for filtering based on vertical and horizontal photos. From our personal experience, we have to say that this color scheme filter feature makes searching for the right picture much easier! Kudos to Kaboompics!
Visit Kaboompics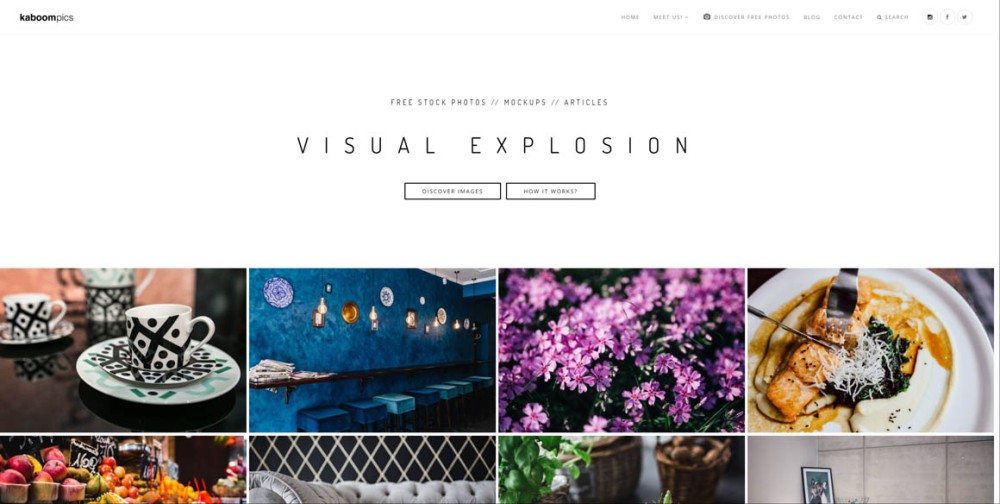 Littlevisuals.co
Littlevisuals was one of the first platforms to offer free stock photos. Sadly the addition of new content came to an end in 2013 when Nic, the owner and founder of the website, passed away. Luckily his family reinstated the platform and added a fundraiser for the Hand on Heart Charity to help children prevent the same fate that Nic had faced.
Visit Little Visuals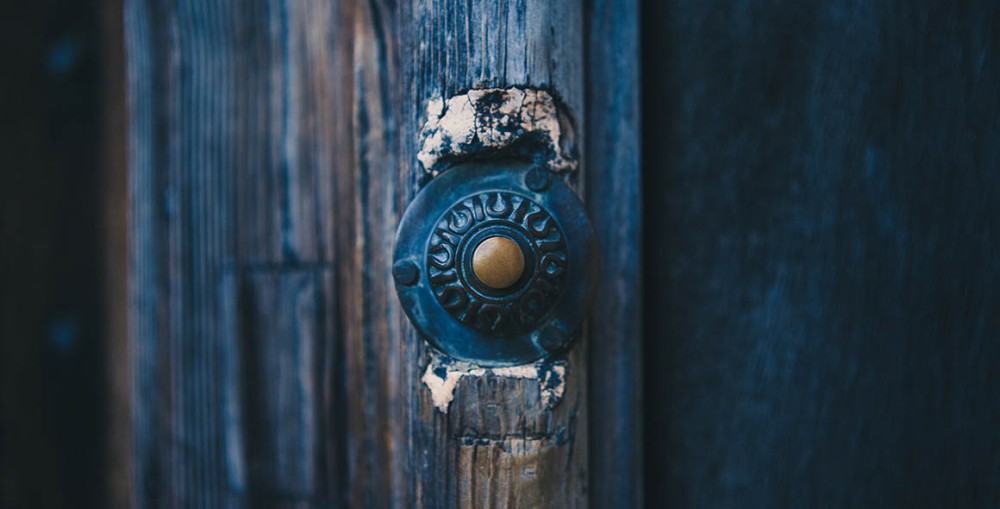 Magdeleine.co
The Vietnamese artist Magdeleine set this project up to share his love for the world. He maintains a database of free hand-picked photos for everyone's inspiration. He even makes sure that a new one is added every day!
Visit Magdeleine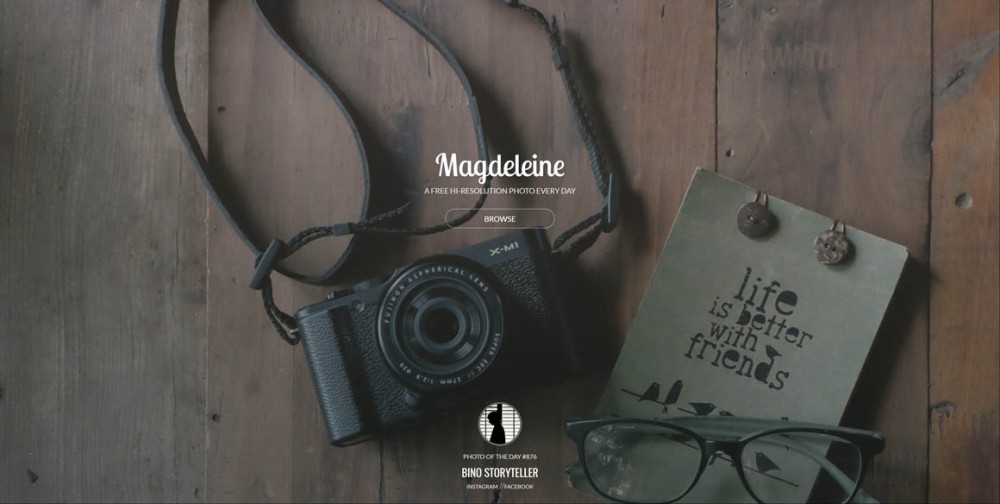 Mystock.photos
This website contains a curated list of beautiful free stock photos. The collection is maintained by a group of artists and it can be used for both personal and commercial projects.
Visit My Stock Photos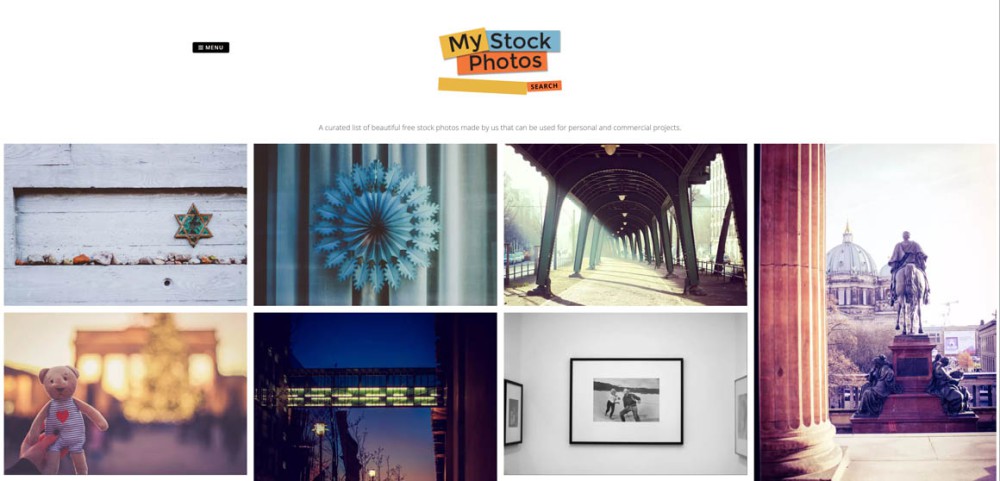 picjumbo
22-year-old photographer, online entrepreneur, and life enjoyer Viktor Hanacek from the Czech Republic created picjumbo in 2013. This stock photo website contains free pictures that are currently used by millions of bloggers, designers, and marketers all around the world. You can read his inspiring story here.
Visit Picjumbo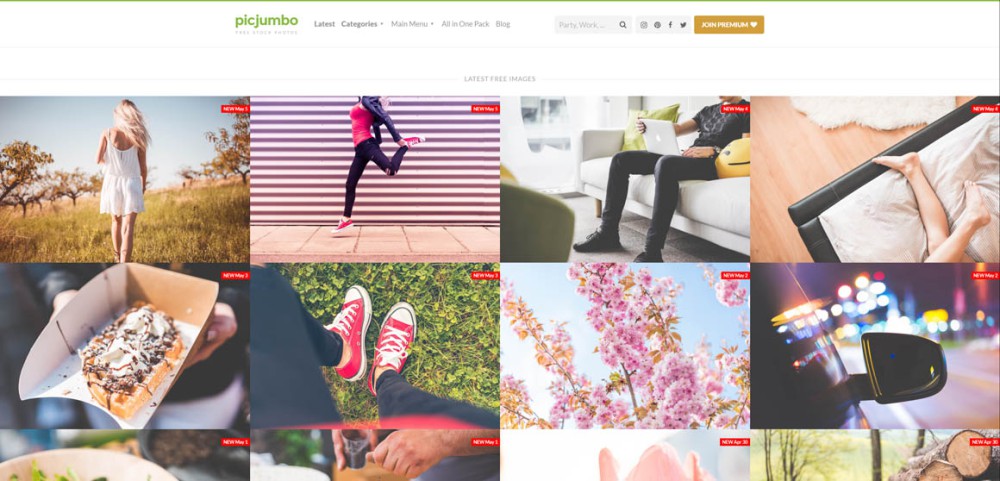 Stocksnap.io
All the beautiful stock photos on StockSnap fall under the CC0 license. That means that you can copy, modify, or distribute any photo from the website – even for commercial use – without ever having to ask for permission!
Visit Stocksnap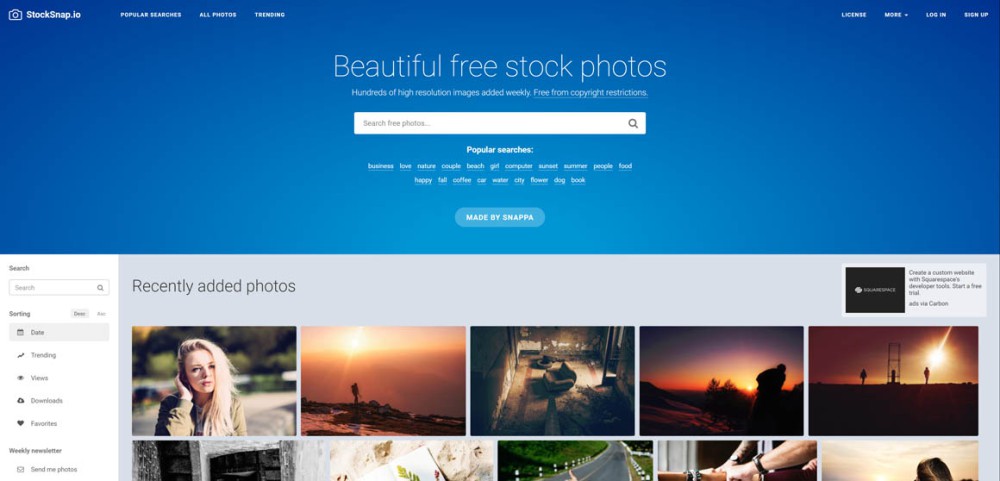 Unsplash
All the photos published on the famous Unsplash website are also licensed under the CC0 license. Hence permission from, or providing attribution to, the photographer or Unsplash is not necessary.
Visit Unsplash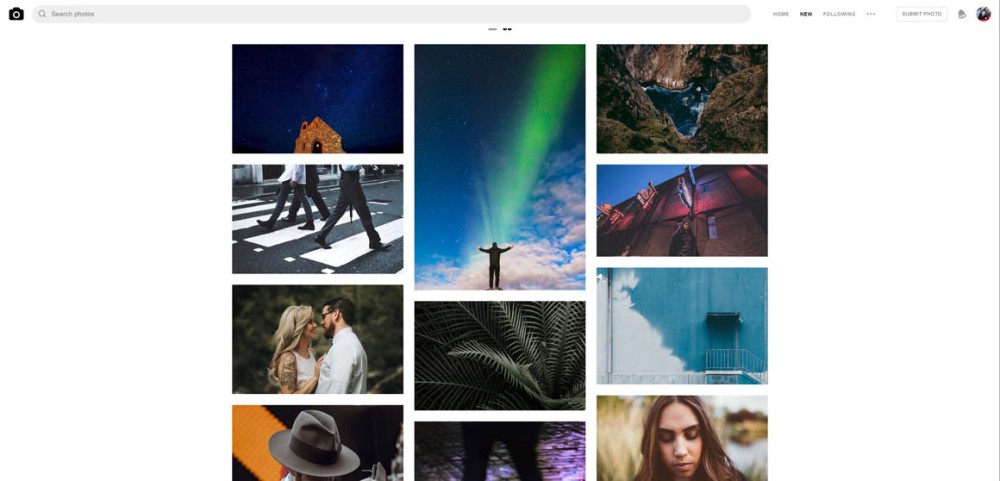 Free Stock Photos for everyone
We can count ourselves lucky to live in a time where sharing and collaborating form the foundation of the internet. So, if you're looking for nice imagery to give your website, blog, social media page or computer background that extra artistic feeling, there is no need to ever pay for this (again). If any of you feel that we missed an important stock photo website, please let us know!