WordPress - most used CMS in the world
The popularity of WordPress can be seen everywhere nowadays. Because of its flexible and powerful CMS, it acts as a platform for many websites and blogs. We offer brilliant WordPress solutions so you can be sure that your website will be a success. At Rocket Minds, we have years of experience with WordPress, and are capable of developing the website exactly as you envision. In this, our web designers will ensure that your website is not just functional, but that it also looks attractive and navigates smoothly.
Looking for online success?
We are curious to hear your story! What does your organization do, and what is your mission?
We love to look at how you can achieve (even more) online success, and how we can help you realise this.
Design according to your branding
In our website development, we always make sure that it is easy to use. Your website can be delivered in Joomla, Drupal, or (custom) CMS of your choice. In this, we will integrate your CMS with the right plug-ins so you can realize your goals and easily manage your own website.
Easy management system (CMS)
Depending on your wishes, the cheapest option is to let us develop your website with a custom CMS tailored to your specific needs.
Modules & functionalities
There is more to the development of a professional website that just the integration of a CMS and the creation of a conversion oriented design. In order to interact (communicate, sell, convince) with your visitors, the website can be integrated with chat or ticket services, a payment system, or any other module that facilitates visitor interaction.
SEO & visibility
After the website is delivered, you will always receive additional support. Depending on the type of website, you will get instructions on how to use your CMS, how to work with the links and tools that are integrated, and about the other services that your website relies on.
User-friendliness
In the webdesign world, WordPress is known as a user-friendly CMS. This is because it is relatively simple to use as non-web designer. In addition, it offers us web designers everything we need to create a professional website.
With little pre-knowledge you can already use the CMS. The functions are clear and intuitive. However, we will always take the time to go through all of your website's functionalities, and if there is ever anything unclear, we're always there to help you out.
The functionality of WordPress
In addition to user-friendliness, WordPress offers countless options to improve its functionality. Since this CMS recognizes most plugins, WordPress plugins are easy to install.
This way, our web designers can go all out in order to create your website. With the wide variety in plugins, you can explain exactly what kind of website you want to have. Subsequently, our developers will write everything in code and through this close collaboration, your website will be realized in no time.
Concepting
We start with an elaborate intake in order to draft a functional plan. This plan we will then translate into wireframes and a graphic design.
Target Audience
Goal & objectives
Concept & wireframe
Description website functionalities
Graphic design
Design approval
Development
After the structure and the design is clear, our web developers will implement the design into the CMS.
Front-end development
Development functionalities
Speed optimization
Testing
Approval
Maintenance
We will give you instructions on how to use the CMS so you can maintain the website by yourself and expand it whenever you feel like. In addition, we will integrate your website with Google analytics and Search Console for you.
CMS instructions & manual
Google Analytics integration
Google Console integration
Dashboard Report
Benefits of WordPress
WordPress is the most popular free open-source web publishing application and Content Management System (CMS). Some of the features that make this CMS so popular in the web developer community are:
Wide online community support
Easy to use
There are many themes readily available to completely change the look of your website
More than 22,000 plugins available to customize your website according to your unique needs
Easy to implement SEO strategies
It is stable and because of its frequent updates it's always in tune with the latest trends and user needs
WordPress provides an easy sharing feature to connect your social media accounts
It offers responsive design functionality, which easily optimizes your website for mobile use
Options for external integrations
Templates vs. custom design
So, what should you use? A ready template or a custom design? This will mainly depend on your scope and what you need your website for. Try to answer those questions for yourself first. Using a template makes things simpler and saves development time, but it will limit how original and special your website can be.
Also, one thing to keep in mind is that a WordPress template can be of good or bad quality (This usually depends on whether it is a free one or if you have to pay for it). Most of the times we recommend a custom design solution, for this is the only way to build a website that represents your organization or personal identity and to help you achieve your goals.
Responsive design
A website has to keep up with the times. These days, websites aren't exclusively visited by PCs or laptops anymore. Visitors come from tablets, smartphones, and all kinds of other mobile devices. All of those have a different size, which causes websites to be displayed differently on each different device. Sometimes, a web design gets scrambled in this process, which is of course not desirable.
Because of the vast development of mobile devices, the last years have made responsive web design a core concept in the internetworld. Its significance is huge, because people increasingly visit websites via (small) mobile devices. Simultaneously, computer and television screens are generally increasing in size. Thus, in their design of a website, designers cannot just keep standard screen resolutions in mind, but have to create designs that are responsive to each type of screen.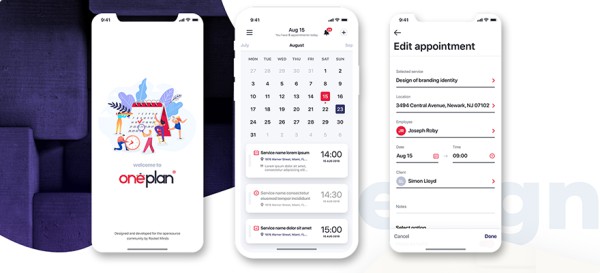 Plugins: pro's and con's
As we just mentioned, WordPress has a very rich library of plugins, virtually for any need you might have. Similar to the templates, there are paid and free plugins. Using plugins is inevitable when building a WordPress website, which is why you need somebody who actually knows how to work with them. Plugins are meant to save time and offer an easy way to expand a website, but the downside is the maintenance that comes with it.
WordPress releases regular updates, and for security reasons it is very important to always keep your system up to date. Plugins, however, update less regularly and in some cases this can lead to incompatibility issues. This is why we always recommend our testing and maintenance packages for WordPress websites, so we can make sure that your website always functions optimally.
Website optimization
There are many facets to optimizing a website: technical optimization, conversion oriented designing, and of course Search Engine Optimization (SEO) and Search Engine Advertising (SEA). How do we at Rocket Minds go about this and how do we lead your website or webshop to success? Click underneath to read all about it!.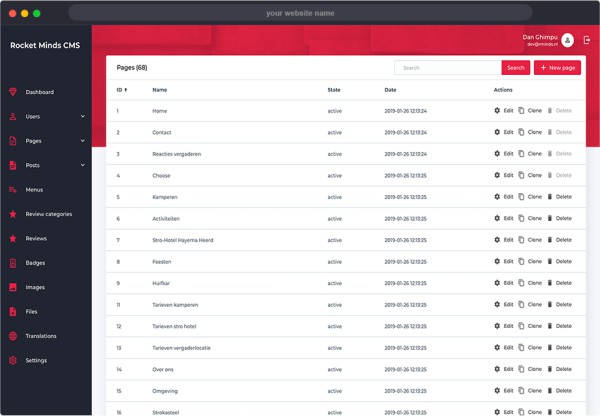 SEO and SEA
Search engine marketing is a process that progresses slowly. However, when you choose to involve our SEO and SEA specialists, then you can be sure that you will reap the benefits of increased website traffic over time.
Google AdWords
Google's search results are not just indexed by algorithms, but also paid for as online ads. Google AdWords – also known as Search Engine Advertising (SEA) – allows you to directly attract visitors from Google's first page without having a completely optimized website.
More conversions
After you attract website visitors, these have to be converted to leads, clients or customers. At Rocket Minds we create conversion oriented designs: geared towards a clear goal, with tactical implementations of Call to Actions, buttons, and other functionalities.
Content optimization
When the technical optimization is done, we can focus us on the other element of SEO, namely content optimization. In this, we analyze keywords to optimize the content (texts, titles, images, videos) of your website.
Free consultation
Book an introduction meeting