How does my website go up in the Google ranking?
How does my website appear higher in the Google search results? is a question that we often hear. Creating strong external backlinks, also known as "link building," is one of the elements that helps your website to reach the top positions in Google. But what are the other elements that play a factor in this? Continue reading in order to learn how you can structurally improve your website's visibility in google.
Technical optimization
The technical optimization of a website is the initial phase that is done in order to assess the project. It includes an SEO Audit and several technical improvements that will give a fast result in the website's search engine ranking. Technical optimizations include: image and media optimization, reduction of file sizes, and increasing the website's overall operating speed.
More conversions
This part of the marketing of your website starts in the design phase. In this, it is not only important that your website is easy to navigate, but also to steer how people should interact with it. Depending on your goals (to get more sales, leads or subscribers), we can place different Call to Actions (CTAs) throughout the website.
Content optimization
A long-term optimization process will cover all of the website's content. Content includes texts, but also titles, images, and videos. During this phase, technical improvements will be made and content will be revised to meet the constantly updating criteria of Google's algorithms.
Google AdWords
In order to achieve immediate results, only SEO is not enough. Rather, in this case SEO should be combined with Google Advertising. We can conduct your AdWords campaign in order to ensure that it is optimized so you will get the most profitable Cost per Click (CPC) results.
Looking for online success?
We are curious to hear your story! What does your organization do, and what is your mission?
We love to look at how you can achieve (even more) online success, and how we can help you realise this.
Content optimization
Content optimization is an important aspect of the SEO (Search Engine Optimization) of your website. It is the longest lasting aspect, for in order to keep your website relevant, you have to keep adding new optimized content to your website. Google always checks the speed and other technical aspects of your website, but for Google - and for your visitors of course - it is also important to find interesting and relevant content on your website. Content includes text and titles, but also images and other media files, which should all have a certain description, frequency of keywords, size, etc. in order to be optimized for Google.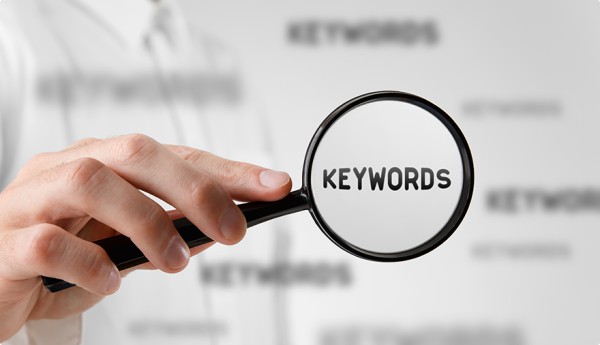 How do I write SEO-friendly texts?
Writing SEO-friendly content is a job on its own. However, everyone can learn this, as long as you first learn the things that you have to keep in mind. For SEO it is not enough to just provide information-based value. Your content must be nice to read as well, and - more importantly - optimized for visibility by using important keywords.
The more relevant keywords your text contains, the better your website scores when users Google that specific subject.
Higher in Google via keyword research and competitor analysis
Before you start writing and using keywords, it is crucial that you first do a keyword analysis. Luckily this is easier than it sounds, for this can be done with free tools such as the Google Planner.
With this tool you can see how often certain keywords are used in search queries and you will get an overview of related keywords. These related keywords offer new angles and improve your topic's visibility for various keywords regarding the same subject. If you combine your keyword research with an analysis of your competitors, you can assess which positions in the search result hierarchy your website can compete for.
Technical SEO (Search Engine Optimization)
Technical optimization is often a neglected element within SEO. Yet, just like any other element, it aids the Google indexing, and thus visibility, of your website.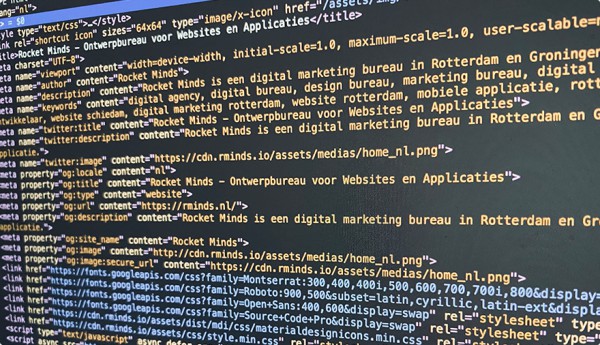 Google AdWords Campaigns
By advertising with Google Ads, you can draw attention to your online platform in Google. Based on your objectives, we will perfrom a search engine analysis in order to define the marketing campaign that will yield the best results for you.
Of course, everyone can make a Google AdWords campaign by himself as well. The idea behind outsourcing it, however, is that the campaign is optimized by having professionals managing it. In the end, this will bring your Cost per Click (CPC) down while your sales go up, leaving you with more time and net profit in the end than when you would manage your own campaign.
Adwords = Strategy = Experimentation. The biggest AdWords profits come through fundamental shifts in tactics. Everybody follows the same rules for Google, which is why the single most important AdWords activity is the one no one is talking about - constant R&D and experimentation.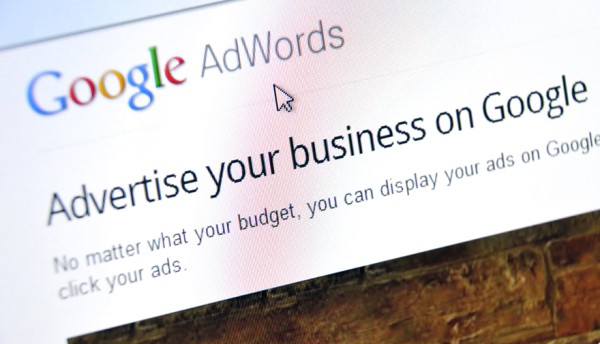 Free consultation
Book an introduction meeting