How does my website go up in the Google ranking?
How does my website appear higher in the Google search results? is a question that we often hear. Creating strong external backlinks, also known as "link building," is one of the elements that helps your website to reach the top positions in Google. But what are the other elements that play a factor in this? Continue reading in order to learn how you can structurally improve your website's search engine visibility.
Crawlability / indexability
The most important element of the technical optimization of your website is to ensure that search engines such as Google can easily read your website. Google uses bots (robots) that follow a certain algorithm to index your website. These bots have to be able to easily "crawl" through your website in order to determine the significance of each of your webpages in relation to the search query.
To help search engine bots crawl through your website, you need a structured sitemap together with a robots.txt file. In this, the structure of your website is of the utmost importance.
Website structure
Via your website structure you can implement a hierarchy in your web pages. By both implementing a clear hierarchy in the URL structure and carefully setting up an internal link building strategy, you can ensure that Google can find both your main pages and the webpages underneath the surface. Such internal links can be seen as the water pipes of your website and are essential for your Google ranking.
Content optimization
Content optimization is an important aspect of the SEO (Search Engine Optimization) of your website. It is the longest lasting aspect, for in order to keep your website relevant, you have to keep adding new optimized content to your website. Google always checks the speed and other technical aspects of your website, but for Google - and for your visitors of course - it is also important to find interesting and relevant content on your website. Content includes text and titles, but also images and other media files, which should all have a certain description, frequency of keywords, size, etc. in order to be optimized for Google.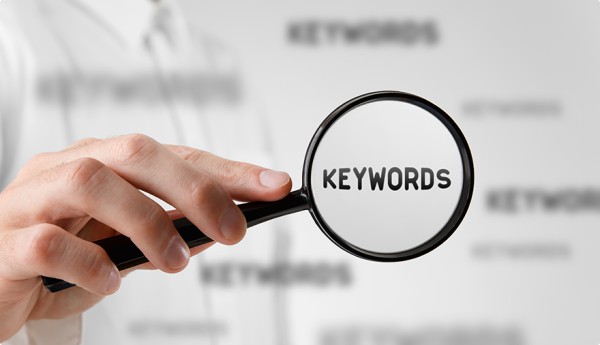 Keyword research and theme arrangement
First, we will research the keywords relevant to your organization and the bottlenecks of your potential customers. Then, we will outline the search volume and competition for these keywords and structure them according to a logical theme arrangement.
Google Tools
Google offers a lot of tools to help you analyze and improve your current position. You can use Google Analytics and Google Tag Manager to track the activity of your website visitors and see how this is influenced during your marketing campaigns. In addition, we also advise other innovative software such as HotJar, which allows you to see exactly how your visitors navigate across your web pages.
Subsequently, you can use Google Search Console to create and submit your own sitemap and robots.txt files. This will guide Google across your website, which helps to index your web pages faster. Thus, in order to achieve results that last, you should always keep this integration up to date.
Finally, listing your website in Google My Business and Google Maps are simple but effective ways to improve your findability in Google. In addition, your website will exude more credibility, because you share extra information like your area of expertise, opening times and reviews.
Conversion oriented designs
These days, digital marketing is one of the primary tools of any marketing department. Digital marketers study what web visitors are looking for so their website can be used to target the right personas. In order to do this, the website will be oriented toward these personas, which draws them in via Google and other marketing avenues.
In this orientation, the website's layout is designed to address these personas and convince them of the brand's ethos. Subsequently, in order to stimulate them to try the brand products and/or services, the "Add to cart" and "Info" buttons are enlarged or made prominently visible otherwise. These little design tweaks help to convert web visitors into actual customers / clients.
In order to achieve conversions, you should always take an individual approach. Each organization has its own goals, which means that the ways to engage visitors vary from website to website. Methods to stimulate visitor engagement include: offering a free product, offering a free download, asking to call visitors back, collecting contact information, and offering a demo or a trial. All this helps to start engaging with potential customers. During this engagement you can accumulate information about what they are interested in, so you can later approach them with this individually.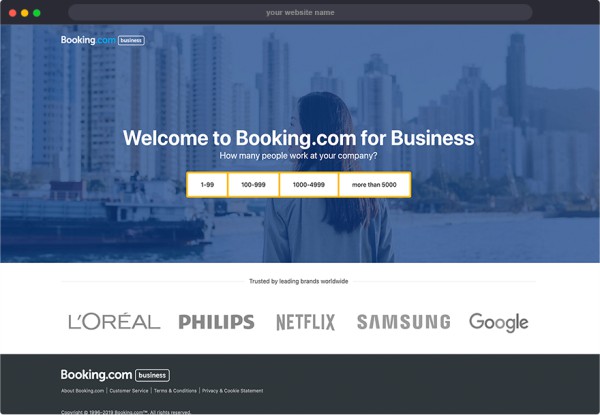 Call to actions
CTAs (Call to Actions) are instruments that are used to stimulate those visitor engagements. A call to action is an element on the website - a button, a form, or a popup - that offers something to visitors in order to stimulate them to engage.
Landing pages
Landing pages perform a role similar to CTAs, but they are more elaborate. Whereas the CTA is one element on a webpage, a landing page is a complete webpage centered on advertising or offering a single product or service. Since landing pages operate separately from the main website, they are often used to individually market certain products or services. This marketing tool works particularly effective in combination with a well-devised Google AdWords campaign, for Google ads can lead directly to the landing page, which prevents potential distractions from the main website.