Why is professional web design still so important?
At Rocket Minds we specialise in the development of professional web designs, but why is a custom design of your website so important? Isn't everyone able to make a professional web design these days? First of all, your website constitutes your online business card, and you want your business card designed in such a way that it positively reflects your organization. Moreover, a good-looking professional website simply brings in more response and increases the chance that your visitors will return.
The art of our web design lies in the correspondence of your website with the branding of your organization. After visiting your website, it is important that (potential) clients, customers or stakeholders get a good idea of your organization. Because, if your website is still too vague, it is impossible for visitors to create positive associations with your organization.
Choice if CMS
When you want a new website for yourself or your organization, one of the most common questions is "which CMS should I choose"? There are a wide variety of content management systems (CMS), each good at its own thing. If you don't know which to choose, read along for more information.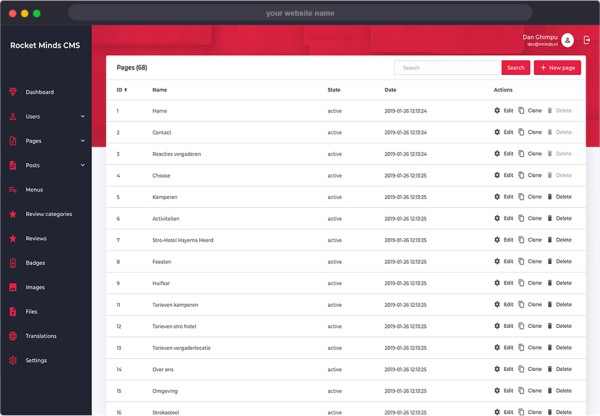 PHP / Laravel CMS
Laravel is not a CMS, but it is a framework that Rocket Minds uses to build a custom CMS. This framework offers the biggest range of custom solutions that can be tailored to all of your needs. Thus, if you are looking for a website with optimum flexibility, this is the choice for you. It's suitable for any type of project, small or big, and it's able to handle any type of task, from simple websites to complete platforms.
Drupal
Drupal has gotten increasingly popular over the last two years. Drupal is a CMS but is actually more like the middle ground between a framework and a CMS, which gives it very few limitations. It allows for the implementation of a lot of custom solutions, but it also facilitates the convenience of a pre-made CMS. Drupal is ideal for big websites where speed and security are of the utmost importance.
More than 10 years of experience in website development
Websites we did for others
Real Estate
More than 5 years of cooperation in implementation of web digital projects, in form of a website, client dashboard and integrations with internal softwares.
Read on
Art & Education
Online presence of the art academy ESSE, with integration of payment systems, personal cabinets and management features
Read on
Tourism / Corporate
Full support and management of the online presence of the B2B oriented department of Business Booking.com
Read on
Your professional website developed by Rocket Minds
These days, certain functionalities are essential for the development of a professional website. Because over the last few years, the standards for websites have increased drastically. Now it goes without saying that loading times are short and that your website is developed fully-responsive in order to ensure that your web design is displayed correctly and attractively on all devices.
Next to the development of a CMS (e.g. WordPress or a CMS customized for your specific needs), at Rocket Minds we are specialized in visitor conversion. Because, having a website only has value when it helps you to realize your (organization) goals. For commercial websites, for example, it is important that visitors are stimulated, while other websites only have to be informative or entertain their visitors. We will help you to focus your website on the target audience in order to optimize its effectivity. And all this for an attractive price!
Our conversion focussed designs ensure that your website is built in such a way that it addresses the target audience and that the target audience is stimulated by the content. By developing a clear website structure, visitors will be guided to the pages that are most relevant to them. All this is possible because of the solid website architecture that we at Rocket Minds build our web designs upon.
Responsive design
A website has to keep up with the times. These days, websites aren't exclusively visited by PCs or laptops anymore. Visitors come from tablets, smartphones, and all kinds of other mobile devices. All of those have a different size, which causes websites to be displayed differently on each different device. Sometimes, a web design gets scrambled in this process, which is of course not desirable.
Because of the vast development of mobile devices, the last years have made responsive web design a core concept in the internetworld. Its significance is huge, because people increasingly visit websites via (small) mobile devices. Simultaneously, computer and television screens are generally increasing in size. Thus, in their design of a website, designers cannot just keep standard screen resolutions in mind, but have to create designs that are responsive to each type of screen.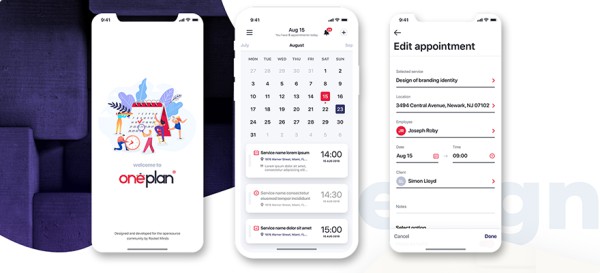 Website optimization
There are many facets to optimizing a website: technical optimization, conversion oriented designing, and of course Search Engine Optimization (SEO) and Search Engine Advertising (SEA). How do we at Rocket Minds go about this and how do we lead your website or webshop to success? Click underneath to read all about it!.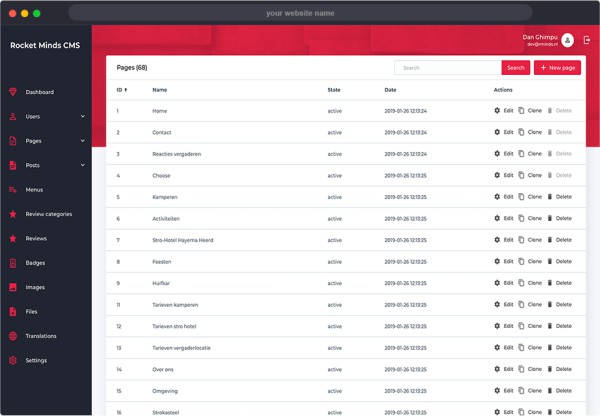 SEO and SEA
Search engine marketing is a process that progresses slowly. However, when you choose to involve our SEO and SEA specialists, then you can be sure that you will reap the benefits of increased website traffic over time.
Google AdWords
Google's search results are not just indexed by algorithms, but also paid for as online ads. Google AdWords – also known as Search Engine Advertising (SEA) – allows you to directly attract visitors from Google's first page without having a completely optimized website.
More conversions
After you attract website visitors, these have to be converted to leads, clients or customers. At Rocket Minds we create conversion oriented designs: geared towards a clear goal, with tactical implementations of Call to Actions, buttons, and other functionalities.
Content optimization
When the technical optimization is done, we can focus us on the other element of SEO, namely content optimization. In this, we analyze keywords to optimize the content (texts, titles, images, videos) of your website.
Free consultation
Book an introduction meeting