Written by Merlijn Broersma 19 April 2017
What distinguishes a landing page?
A landing page is a webpage on the Internet that is hosted on your domain or sub-domain. The landing page has no complicated navigation, no large formations of text, no flashing banners, and no extra menus.
You may have encountered different names for the landing page, the "Capture Page" and "Single-site," for example, refer to the same type of website. Research has shown that companies that use the landing page tool generally sell 10-30% more than companies owning conventional websites or online stores do.
The landing page was invented by online marketers in the United States about 10 years ago. At one point, marketers realized that the growing competition of online stores and websites made it too difficult for customers to judge which company they like better. After a tough competition among online marketers, a new format for a company's website was created: the landing page.
What are landing pages used for?
A landing page can be used for 2 different purposes. In both cases it is just one webpage, but it is either a complete website for a small company, or a website dedicated to an online marketing campaign.
The first purpose works well for small and medium sized companies that do not see the benefit of having a complex website. For these companies, the best approach would be to simply design a landing page so potential customers can easily find the company online without the company having to invest too much money in something that it's not sure will generate actual profit. In this case, the landing page serves as a virtual business card for the company that visualizes all the essential information of the company. The page will, for example, show the company vision, its services and/or products, and the contact information in an attractive format. The main purpose of such a landing page is the initial familiarization of potential customers with the goods or services of the company.
The key to a good landing page is that it should be very simple to navigate. This way, potential customers will have all the important details, such as the contact information, immediately within sight. Since the landing page contains everything in a minimalistic format, the contact information is what the costumer should see right away so interested customers can easily contact the company without getting distracted by all the content.
Application platforms
These days, app stores constitute the main market to publish new digital products. Almost everyone owns a smartphone nowadays and these are generally used more often than computers. This is the main reason why you should consider facilitating mobile access for your current and new customers and/or clients to your organization
Due to the fast progress in technology - a mobile application can be coded in multiple ways now. The most commonly used codes are the native programming languages of the operating systems: Swift or C for iOS, and Java for Android. When building an app in one of those native languages - a native application - you can easily make use of multiple native functionalities of those devices. However, the downside of a native applications are the costs, because in order to cater to both the iOS and the Android market, a separate application must be built for each operating system.
The best way to prevent these extra costs is to develop a "web-based" or "hybrid" application instead. With new extensive web technologies such as React Native or Ionic framework, applications can be built for multiple operating systems with just one codebase.
iOS apps
iOS applications are developed for all Apple mobile devices, such as iPhones and iPads. A native iOS application can be built in one of Apple's two programming languages - Swift or C. Keep in mind that the infrastructure and ecosystem of Apple requires you to have an Apple Developer account before you can start developing. Also, on iOS devices you cannot install applications in progress like you can on an Android phone.
Android apps
The environment for Android apps is simpler. There are no real restrictions here on technology, ecosystem or code. However, what makes Android app development a bit more complicated is the compatibility. Where Apple has a limited amount of devices that you will have to make your apps for, Android is an open-source operating system and has therefore no device limits. This means that you will have to do a lot of (compatibility) testing for all kinds of devices and Android versions.
Web-based apps
React Native and Ionic frameworks are increasing in popularity lately. These frameworks allow you to build one app that works on all operating systems (iOS, Android, and even Desktop operating systems). This is possible because these apps run on web-technology and not on native languages. Web-versioned apps contain a regular browser instance inside, which means that you actually open a browser on your mobile device that looks and functions like an individual app.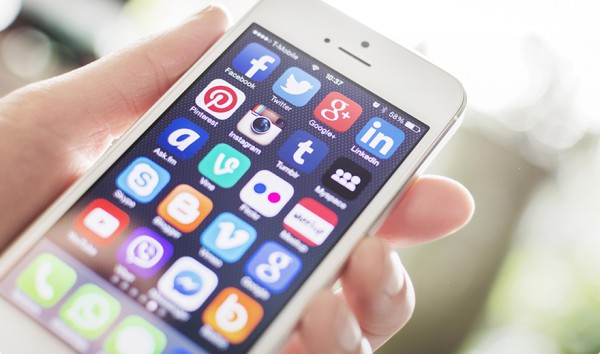 1

Companies selling services and/or products

2

3

4

5

Companies promoting unique or expensive goods

6

Sellers of training/education programs
Why a landing page and not a conventional website?
The answer is very simple: A landing page can be created quickly and is very easy to manage.
The second purpose of the landing page – as an online marketing campaign – works well for medium to large sized companies that already have a corporate website that contains all the necessary company information. Sometimes such companies can benefit from a different approach for a specific (temporary) offer or a marketing technique that does not fit within the style of the corporate website. Alternatively, a company may want to focus the attention of its users on a specific topic without overloading them with general information. For such purposes, a landing page offers the perfect format. Since Google advertisements can lead customers straight to the landing page, they won't be distracted by any irrelevant information that the corporate website might provide them with.
Landing page development by Rocket Minds
Lately, it has become increasingly difficult to surprise potential customers with attractive advertising in order to catch their attention. Since customers are attracted to beautiful and memorable advertising, we always advise our clients to order a custom design for their landing page. This way, we can make sure that the design fits with the rest of their marketing campaign. Of course we are here to help designing a completely customized landing page in order to make sure that it is memorable to your customers.
The key for such a landing page is to be informative, understandable, and attractive. If all these conditions are met, then such a page will lead to increased customer recognition, which, in turn, will eventually lead to tangible company profit.
Although we can develop a landing page faster than a conventional website, we never promise to deliver a website within 24 hours. We feel that a quality product takes time to reach its full potential. In this, we never work with standard templates, and make sure to deliver an individualized approach to all of our clients. All the terms and costs will be discussed individually and will be stipulated in the contract.
Do you have questions about your own landing Page or what it can do for you? Contact us to set up a free introduction meeting. In this, we can get to know each other and outline your project in more detail. After that, we'll send a quote for your landing page that details the time and costs for the project.
Looking for online success?
We are curious to hear your story! What does your organization do, and what is your mission?
We love to look at how you can achieve (even more) online success, and how we can help you realise this.