Looking for online success?
We are curious to hear your story! What does your organization do, and what is your mission?
We love to look at how you can achieve (even more) online success, and how we can help you realise this.
SEO-friendly texts
Writing SEO-friendly content is a job on its own, but once you know the things that you have to keep in mind, this skill is accessible to anyone.
For SEO it is not enough to just provide information-based value. For optimal search engine visibility, your content must be nice to read as well, and - more importantly - optimized with important keywords. The more relevant keywords your text contains, the better your website scores when users Google that specific subject.
How does my website become number 1 in Google anno 2020?
Keep in mind that a high Google ranking is not guaranteed by these pointers, because the way that search engine algorithms analyze websites changes continuously. Hence, there is not one method that can 100% guarantee your top position in google.
Luckily, there is also good news. Over the years there are proven effective methods to give the algorithms what they're designed for. And that results in higher search engine rankings, not just for now, but also in the future.
Technical SEO (Search Engine Optimization)
Technical optimization is often a neglected element within SEO. Yet, just like any other element, it aids the Google indexing, and thus visibility, of your website.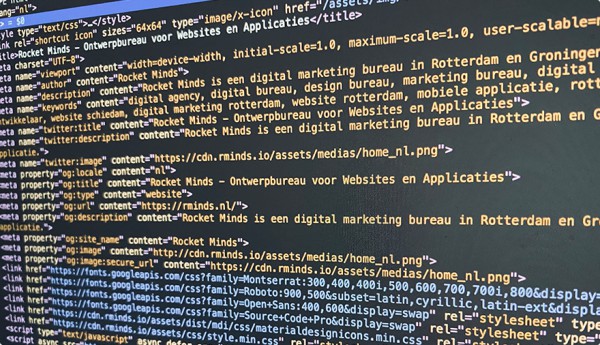 Conversion oriented designs
These days, digital marketing is one of the primary tools of any marketing department. Digital marketers study what web visitors are looking for so their website can be used to target the right personas. In order to do this, the website will be oriented toward these personas, which draws them in via Google and other marketing avenues.
In this orientation, the website's layout is designed to address these personas and convince them of the brand's ethos. Subsequently, in order to stimulate them to try the brand products and/or services, the "Add to cart" and "Info" buttons are enlarged or made prominently visible otherwise. These little design tweaks help to convert web visitors into actual customers / clients.
In order to achieve conversions, you should always take an individual approach. Each organization has its own goals, which means that the ways to engage visitors vary from website to website. Methods to stimulate visitor engagement include: offering a free product, offering a free download, asking to call visitors back, collecting contact information, and offering a demo or a trial. All this helps to start engaging with potential customers. During this engagement you can accumulate information about what they are interested in, so you can later approach them with this individually.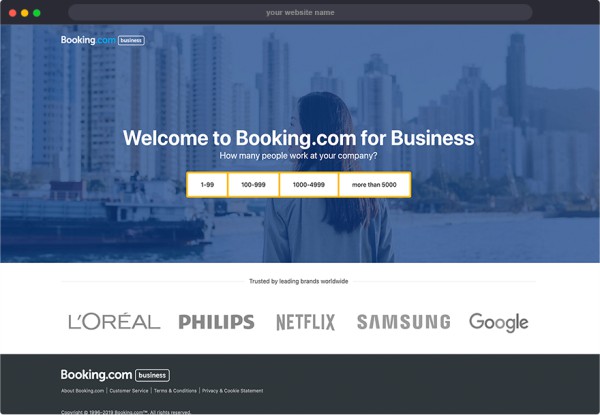 Call to actions
CTAs (Call to Actions) are instruments that are used to stimulate those visitor engagements. A call to action is an element on the website - a button, a form, or a popup - that offers something to visitors in order to stimulate them to engage.
Landing pages
Landing pages perform a role similar to CTAs, but they are more elaborate. Whereas the CTA is one element on a webpage, a landing page is a complete webpage centered on advertising or offering a single product or service. Since landing pages operate separately from the main website, they are often used to individually market certain products or services. This marketing tool works particularly effective in combination with a well-devised Google AdWords campaign, for Google ads can lead directly to the landing page, which prevents potential distractions from the main website.
Ready to work with us?
All projects secured by NDA
Thank you for your request
We will keep you informed about our offers and interesting developments in IT design and development
What's Next?
Discuss your idea under an NDA
We review your concept and extrapolate a feasible solution
We provide an estimated cost and time to deliver the product
Not sure about your project details yet?
If you're not sure about the details of your project yet, just send us an email or give us a call.
If you're not sure about the details of your project yet, just send us an email or give us a call. +31 (0)6 156 447 86, If you're not sure about the details of your project yet, just send us an email or give us a call. info@rminds.nl or schedule an appointment.