Written by Merlijn Broersma 14 March 2017
About Google Analytics
You can use several Analytics platforms, but the most common one is Google Analytics. This platform allows you to measure your sales and conversions. In addition, it will provide you with up-to-date information about the users that visited your website, the source they came from, the pages they opened, and how much time they spent on each one of them.
Definition
Google Analytics is a free online program by Google that makes it possible to measure statistics, which, in turn, will give you insight into the behavior of the visitors to your website or intranet.
Website optimization
There are many facets to optimizing a website: technical optimization, conversion oriented designing, and of course Search Engine Optimization (SEO) and Search Engine Advertising (SEA). How do we at Rocket Minds go about this and how do we lead your website or webshop to success? Click underneath to read all about it!.
SEO & SEA
Search engine marketing is a process that progresses slowly. However, when you choose to involve our SEO and SEA specialists, then you can be sure that you will reap the benefits of increased website traffic over time.
Google AdWords
Google's search results are not just indexed by algorithms, but also paid for as online ads. Google AdWords – also known as Search Engine Advertising (SEA) – allows you to directly attract visitors from Google's first page without having a completely optimized website.
More conversions
After you attract website visitors, these have to be converted to leads, clients or customers. At Rocket Minds we create conversion oriented designs: geared towards a clear goal, with tactical implementations of Call to Actions, buttons, and other functionalities.
Content optimization
When the technical optimization is done, we can focus us on the other element of SEO, namely content optimization. In this, we analyze keywords to optimize the content (texts, titles, images, videos) of your website.
Read more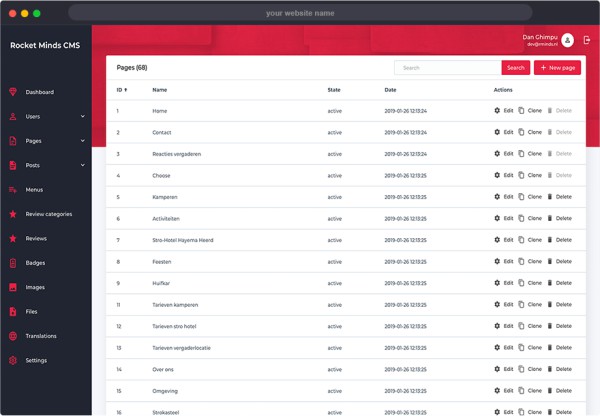 Why would I need Google Analytics data?
With this information, you can analyze the behavior of your visitors and, based on this analysis, understand what content on your website is attractive to the user. By adapting your content according to these findings, your future visitors will be more likely to return to your website, or spend more time on it in the first place. In due time, this will eventually lead to an increase in your sales and thus additional income. One powerful feature that Google Analytics offers is the synchronization of your Analytics profile with your Google AdWords account in order to receive more feedback on the advertisements that you are posting to Google.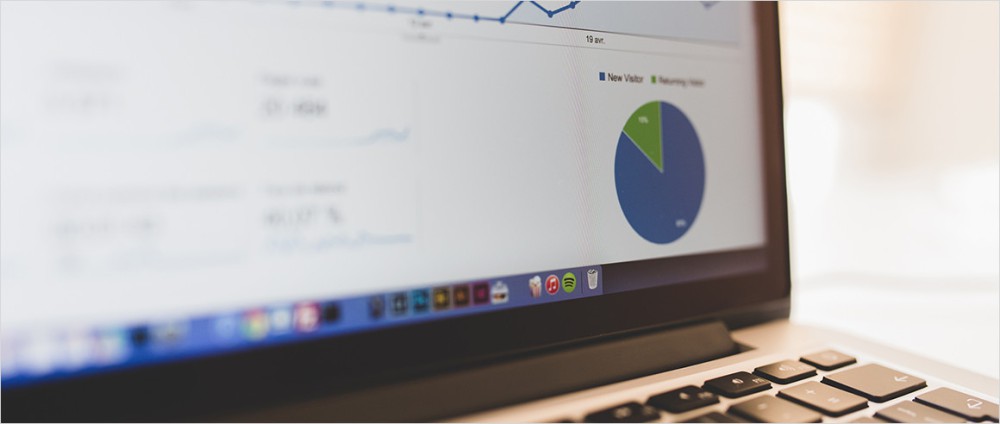 Most of my visitors are using a mobile device, is this normal?
Yes, nowadays this is completely normal. More than 50% of web users are using their mobile device more often than their laptop or PC to browse through the internet. You should, however, check if your website is mobile friendly enough. If not, make sure to optimize it as soon as possible, because Google counts this into its indexation formula, which, in turn, determines the rank of your website in Google search results.
Google Analytics reporting
The Google Analytics dashboard offers the possibility to receive complex and personalized reports of the information that you need. In this, you can indicate the topics of analysis that you're interested in and, subsequently, Google Analytics will generate a report for you that contains only the information about those specific topics.
Real-time website users
Do you want to see who is surfing on your website right now? Real-time data offers you this opportunity right away. You can see your current visitors' page views, locations, time spent on your website, active pages, source, and so on.